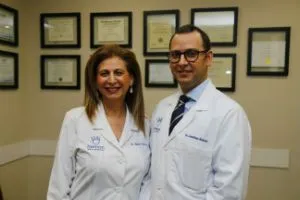 Life's emergencies are often unpredictable and unfortunately come at inconvenient times. Dental emergencies are the worst to deal with, but people suffering extreme pain due to a broken tooth or any other type of dental emergency should not wait. This pain is enough to warrant immediate relief, and that's exactly what we can provide. Our office can provide much needed relief for pain and symptoms such as:
Broken Tooth or Throbbing Tooth
Broken Crown or Filling
Broken Denture
Swollen Gums
Sore Gums
Bleeding Gums
Loose Tooth for Kids or Adults
Each Patients' needs are different, and sometimes dental emergencies can require root canals or tooth extractions to bring relief to the needed area. It truly depends on each patient's specific situation. It is absolutely possible to do a same day root canal, if needed, and our team will find the best solution for the emergency.
When you come into our office in pain, we do an emergency exam plus x-ray and full evaluation to determine what needs to be done in order to bring the most immediate relief. Our goal, no matter what the issue, is to improve your condition and relieve your pain. Don't wait for things to worsen, but give our team a call and let's eliminate the pain today!